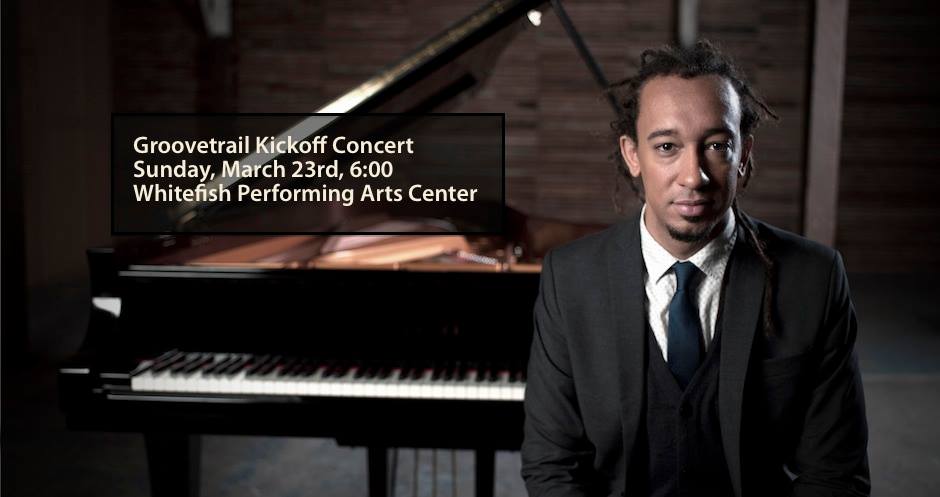 I spent an amazing weekend with jazz pianist Gerald Clayton preparing for and performing in the Groovetrail Kickoff Concert at the Whitefish Performing Arts Center.  Groovetrail is the brainchild of noted musician Erica von Kleist, a nonprofit organization dedicated to putting music in the hands of the people that need it: students who can't afford lessons, shelters and assisted living facilities, schools that need instruments.  Its focus is connecting the talented musicians of the Flathead Valley with opportunities to serve their community.
I was lucky enough to help produce the concert as well as being on the bill with Donny & Kleist.  The next day was filled with the sounds of Gerald and Erica recording some astounding pieces of music including my personal favorite "Deke" by Darcy James Argue.  Aside from being a stellar musician, Gerald is also an all-around good guy, and was very inspiring both to me and the kids in attendance at the show.
For more information on Groovetrail, visit the website at http://groovetrail.org/ or follow them on Facebook at https://www.facebook.com/Groovetrail.
Gerald Clayton http://www.geraldclayton.com/