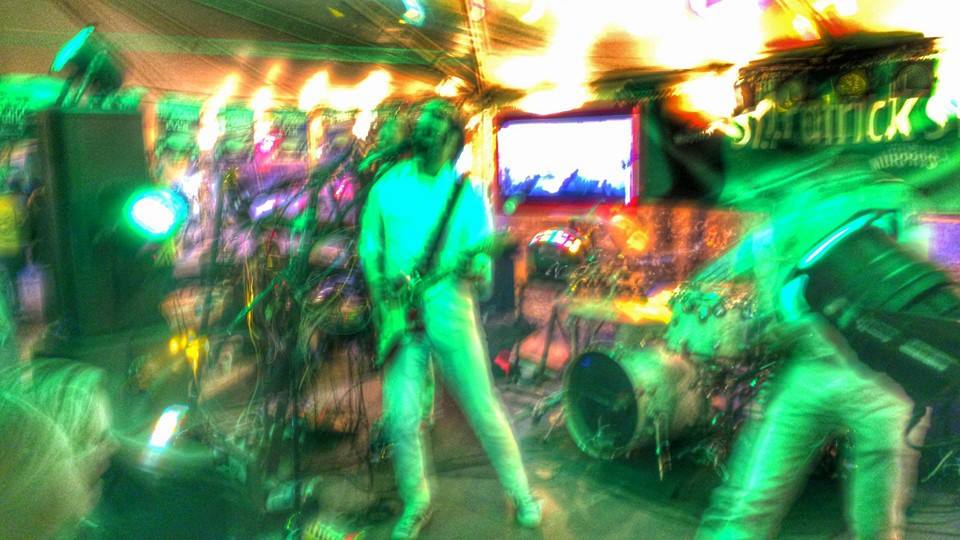 We had a fantastic time performing at Brannigan's Pub last night!  Their outdoor tent setup made it easy for fans to dance their hearts out while avoiding the freezing temperatures.  I enjoyed drumming with Mr. Radical himself, Marco "The Force" Forcone, in our rockin' rendition of "Burning Down the House".  It's a pretty fun setup.  Here's a photo of us playing it last year: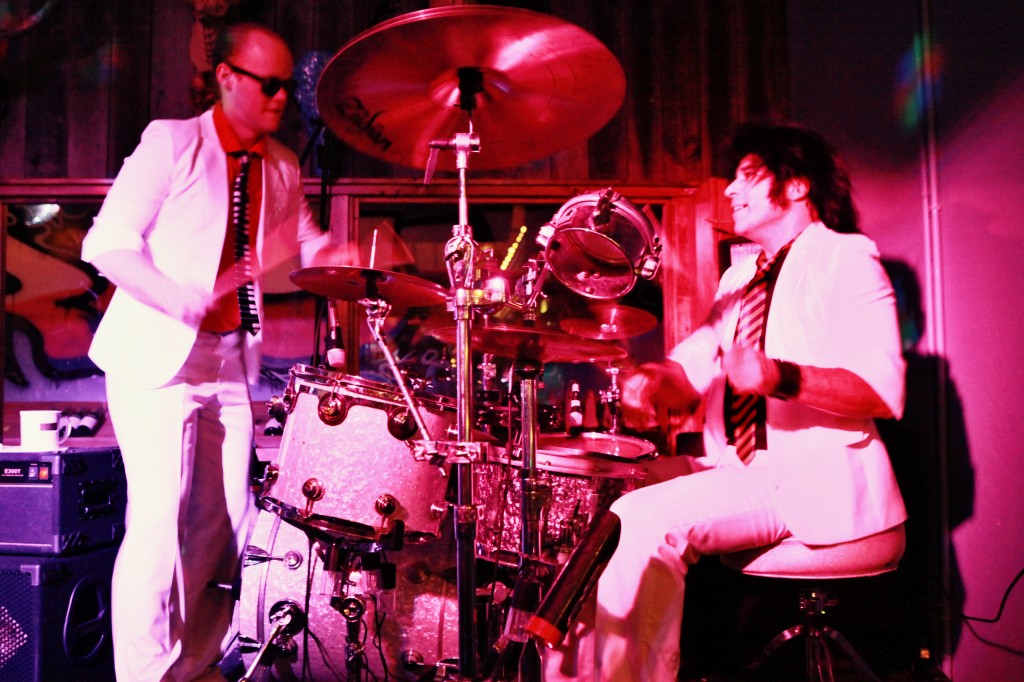 Man, do we miss that wig.
My "Calendar" page is now being updated via ReverbNation, so if you have an account there, make sure to become a fan.  You can also check out my Facebook page for the latest information on shows.
Happy St. Patrick's Day!