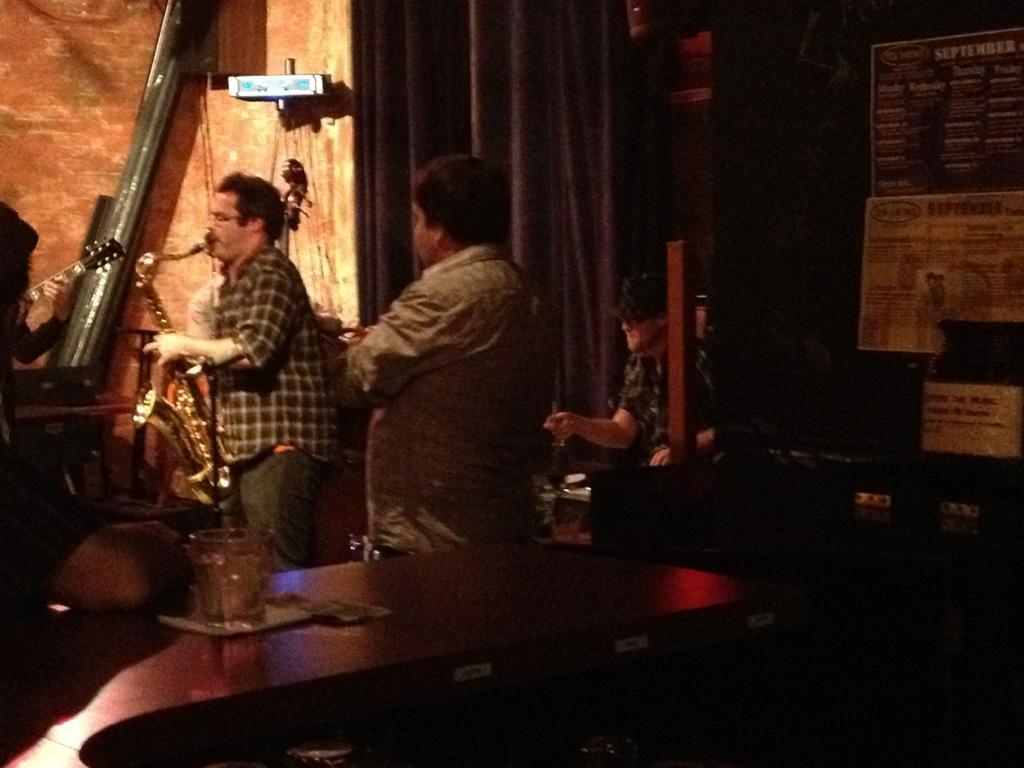 Wow is all I can say to the night life in New York City!
I went to a jam session at the Tea Lounge in Brooklyn last night and it was unlike any jam session I had ever seen.  The house band was awesome and started the night with a quirky arrangement of Bernie's Tune that set the vibe on chill for the rest of the night.  When the band opened up the session for jammers I looked around and realized that there was metric ton of musicians waiting to jam.  I played with my long time bass playing friend Seth Myers on a tune and when we were finished a whole other band came up.  This trend continued until the end of the night as there were about 15 full bands in the room waiting to play.
After that session I went to the village to the Fat Cat to check out Ned Gould and his quartet.  Very nice arrangements as well as swingin' musicians made this pool hall/ jazz club stand out as one of the most unique places I have been yet.
Proceeding to Smalls we arrived just in time for a jam session there.  A completely different but equally chill vibe encompassed the club and once again my friend and I got a chance to connect on the stage.  The jam was very nice as everyone was listening to one another and truly making music instead of letting the rest of the world and it's energy affect the moment.  This is a jam I will not soon forget!  Thank you to all the musicians and my friends Seth and Erica for showing me these jams.