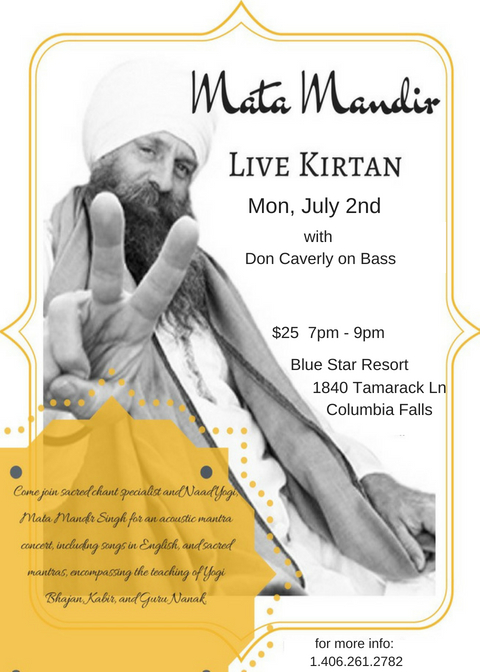 I have the special Honor of joining a true Yogi on a Montana tour this next week!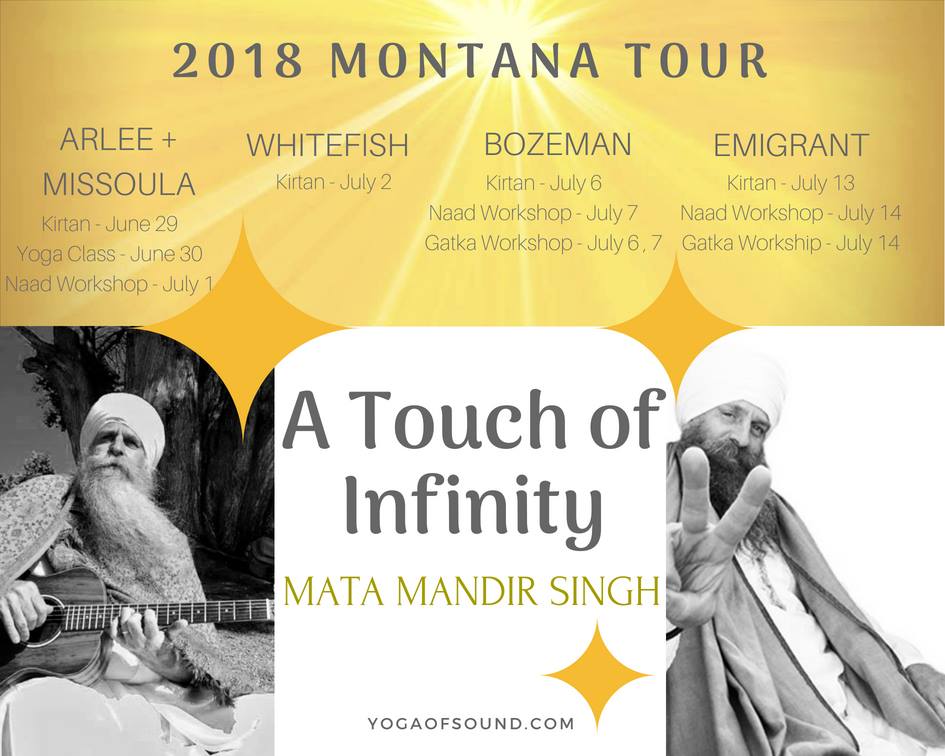 Mata Mandir Singh Khalsa is an international teacher of Naad Yoga and Kundalini Yoga, a talented musician, and pioneer of the chant/mantra genre, having recorded over 28 CD and cassette titles spanning from the 1970's to present day.
Mata Mandir is now a featured artist on Invincible Records label, with many new CD albums in progress. He is also author of the forthcoming book, Naad Yoga: The Yoga of Sound Workbook. Read special excerpts from the book in our Book Blog featured on this website.
Mata Mandir continues to teach and play music mantra concerts around North America, Canada, Mexico, Europe and China.
Look for the new albumn and more on this site and www.yogaofsound.com