If there is one thing Montana natives are no stranger to it is the Blues.  To get away from it all and also to shake their thangs there are many festivals to choose from.  This year I had the pleasure of attending three of my very favorite festivals this year!
Big Sky Blues Festival – Noxon, Mt
The Noxon Blues festival has the reputation has the reputation for being one of the most laid back and relaxing festivals while still having the best musical and sound quality.  This year was no different with bands from Rafeal Tranquilino to Randy Oxford gracing the stage run by Groove Merchant the sound company out of Seattle.  This is a yearly staple if my schedule.
The Riverfront Blues Festival – Libby, Mt.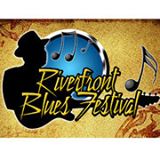 This wonderfully glamourous located right next to the river provides a perfect location for blues fans from all around to enjoy their favorite bands.  This year the Red Hot Blue Chips (Montana Zydeco Band) was happy to play a set to start out the show.  Keep us coming back Libby we love you!
Flathead Lake Blues Festival – Polson, Mt
Just when I thought I was full of beautiful scenery and blues music the Flathead Lake Blues Festival blew me away this year.  I played with Andre Floyd with Mood Iguana as well as the Red Hot Blue Chips as the headliner for one of the nights.  Then there was an all-star jam hosted by yours truly that turned out to be the highlight of the evening with members of all of the previous bands joining in for some sweet musical times!